ABOUT US
Established (2017) in London, SJS Goalkeeping is a Malaysian-based boutique sporting equipment company selling high quality goalkeeping gloves and clothing that is accessible to players at every level of football.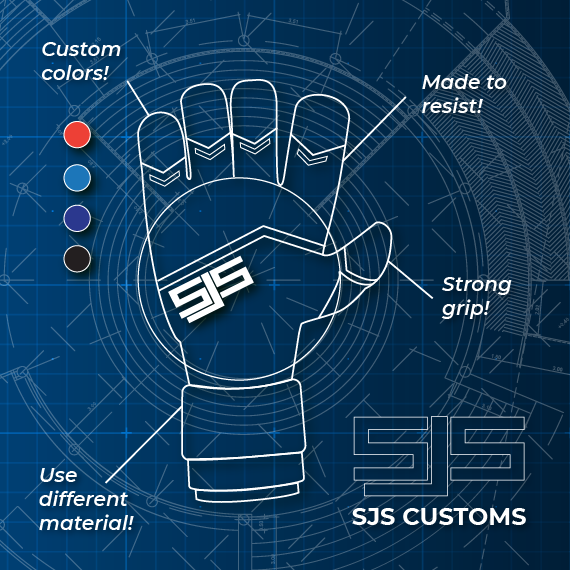 YOUR GLOVES, YOUR CHOICE
Customise any SJS Goalkeeping glove sold on our website by ordering a minimum of 5 pairs. Make it your own by choosing the colours, cutting, and materials that best suit your playstyle. From roll finger to negative cut, it's your choice.
Contact us