Share
Glove specification
Latex/Fabric Hybrid Backhand with Rubber Logo.
Negative Cut.

4mm Contact latex with 2mm foam for comfort.

Strapless.

Elastic Wrist for easy entry.
詳細を表示する
glove sjs
wrist payah masuk. pakai elastik lg senang.
Focus black and white
Better than the vg3 i bought from you 3 or 4 years ago. Quality getting better but would recommend that the hand inserts have more elasticity as once ive worn one side, the other side is a lot harder to put on.
SHIPPING

Domestic delivery will take between 3-5 business days. All items will be sent via PGEON Courier. You will be provided a tracking number once the item has been fulfilled.

For more information on International delivery, please click here:

Delivery & Returns

RETURNS

Returns to SJS Goalkeeping are accepted under the following terms, the items must be UNUSED and in a RE-SELLABLE condition with its original packaging intact. Returns must be received within 14 days of purchase.

To arrange a return, please email:

samuel@sjsgoalkeeping.com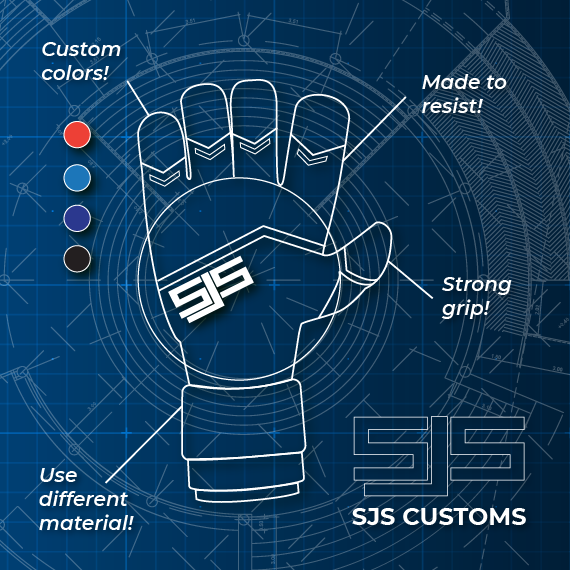 SJS CUSTOMS YOUR GLOVES, YOUR CHOICE
Customise any SJS Goalkeeping glove sold on our website by ordering a minimum of 5 pairs. Make it your own by choosing the colours, cutting, and materials that best suit your playstyle. From roll finger to negative cut, it's your choice.
Contact us